Electronic Music Production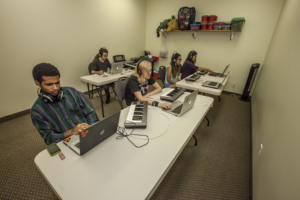 Through our partner company DRM Studios, we offer beginner and advanced classes in all aspects of music production and recording. Small class sizes means that our students receive individual attention and that different learning styles can be accommodated. We offer classes in a variety of industry standard software, including Pro Tools, Logic, and FL studio.
Classes are also available for students to learn full use of a state-of-the-art studio from mic to speakers, with everything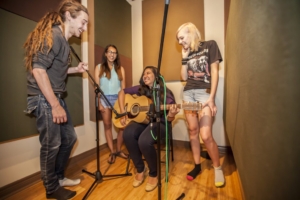 in between.
DRM studios is also available for school music class field trips.
Find out more at the DRM Studios website >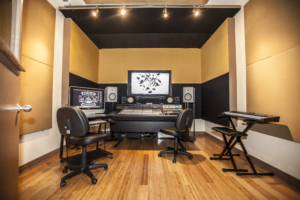 Join us for our next class:
50 Fades and a Delay: Introduction to Electronic Music Production
– a comprehensive course in the use of the Digital Audio Workstation Logic Pro X
– covers the art of mixing and use of effects, as well as editing and basic sound manipulation
– includes analysis and creation of modern electronic musical genres
– Learn the in's and out of recording in a professional studio, in a fun, relaxed environment.
The course will run on Mondays from 7:15 – 8:45 pm for 10 weeks beginning October 16th.  No previous experience is necessary.  Students will need to bring a laptop with appropriate software and headphones.  The course is open to adults, and to youth 14+.