Free Trial Classes
Are you interested in finding out what our classes are all about?  Why not come in for a free trial class … these will be offered this summer on Saturday afternoons at 1:30.  Space is limited, so please contact us to reserve a spot.
Piano:  July 15th,  August 12th or August 26th
Guitar:  August 12th
 Music Pups Classes for Infants and Toddlers
Our parent and tot music classes begin the 27th  of June.  Classes will be offered on Tuesday, Wednesday or Saturday mornings at 10:00.  Music Pups Plus for 4-year-olds will be offered on Saturdays at 11:00 am.  Classes are filling quickly!
 What's New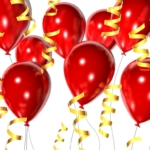 We would like to thank all the families and students who supported us during the Top Choice Awards campaign.  We are proud to say that we won in the category of Music School in Mississauga.  You can see us on the:
Top Choice Awards Winners Page
Electonic Music Production:
In conjunction with DRM Studios we are offering courses in electronic music production.
Our summer schedule begins the first week of July.
50 Fades and a Delay: Introduction to Electronic Music Production
This 9-week course is offered on Wednesday. Classes are 1 1/2 hours, in either the late afternoon or evening.  The course is open to students 14+ (including adults!).  Students will need to bring their own laptop and headphones, and will need to have Logic Pro X available through the Apple Store.