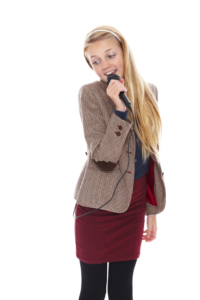 We have singing lessons!
At Do Re Mi for Kids, singing lessons are adapted to the individual needs of every student.  Whether it is classical singing together with RCM exams or popular songs, students will learn voice projection, resonance, proper diction and expression, breathing techniques and stage performance.  We provide opportunities to sing in ensembles, at recitals or in competition.
Come in and meet our amazing teachers!